Frequently Asked Questions
Where are you located?
We are based on beautiful Waiheke Island, the most populated and the second-largest island in the Hauraki Gulf of New Zealand. Our ferry terminal in Matiatia Bay at the western end is 21.5 km from the central-city terminal in Auckland which gives you a lovely 35-minute ferry journey to start your stay on the island.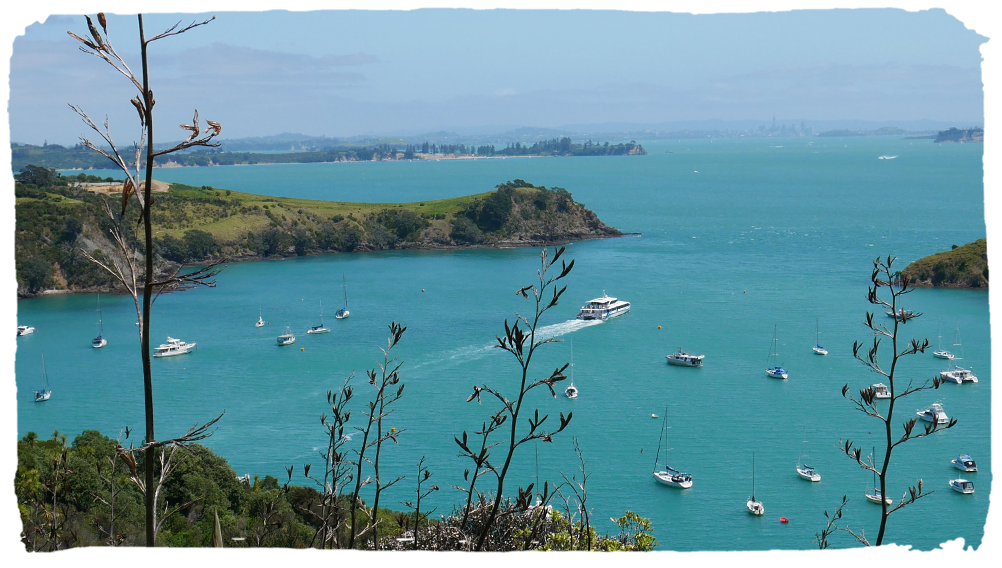 We are an event-based company and travel event-to-event so we don't have a physical distillery for you to visit. When making a booking, we are more than happy to organise your time on Waiheke by securing a venue or accommodation with discounts from our business partners across Waiheke.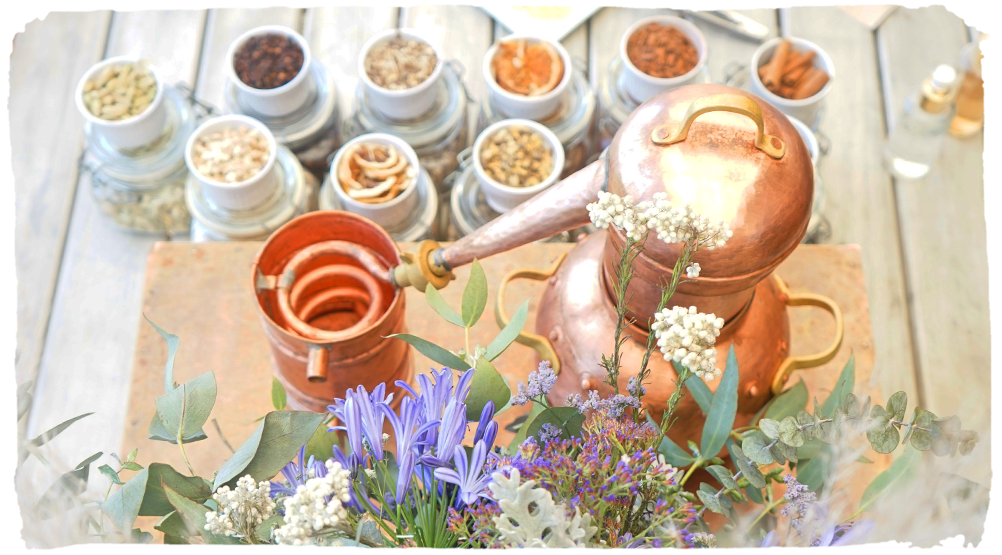 What is the difference between your Private and Public Events?
Our Private Events last two hours and can be hosted at a choice of venues or your accommodation. The two hours will include a gin distillation and your party will take away one litre of gin distilled on the day. They are available for ten people or more.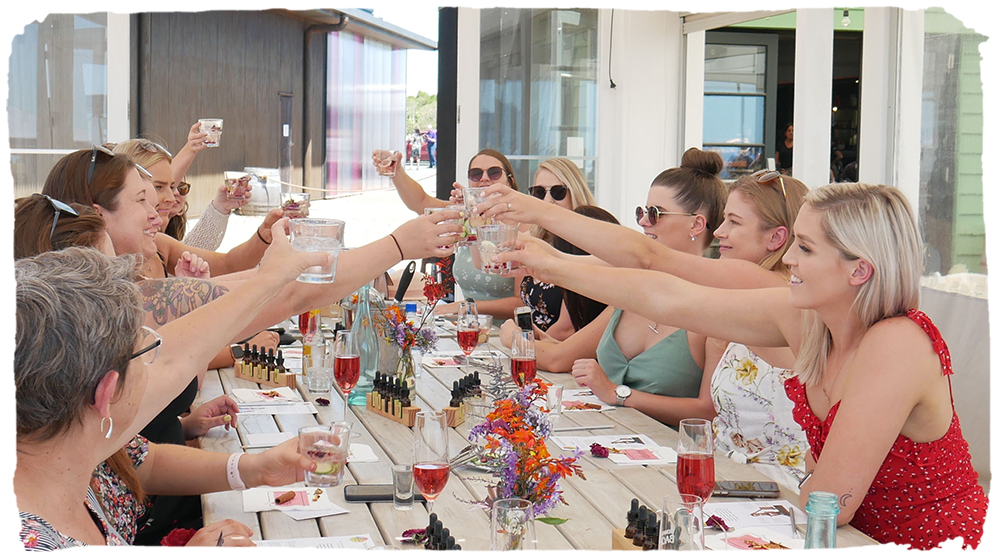 Our OpenPublic Events are perfect for a fun day out on Waiheke Island. You can join any of our Public Events if you have a smaller group size. These are held at Batch Winery, the highest winery on Waiheke Island with views to Coromandel, Rangitoto and the Auckland Sky Tower. Our Public Events don't include a gin distillation but you will learn how to create our own gin using our botanical essences and then create your own two bespoke flavoured gins and tonic to drink on the day before moving to Batch Winery's High Tea with a glass of bubbles. All transport on Waiheke island is included.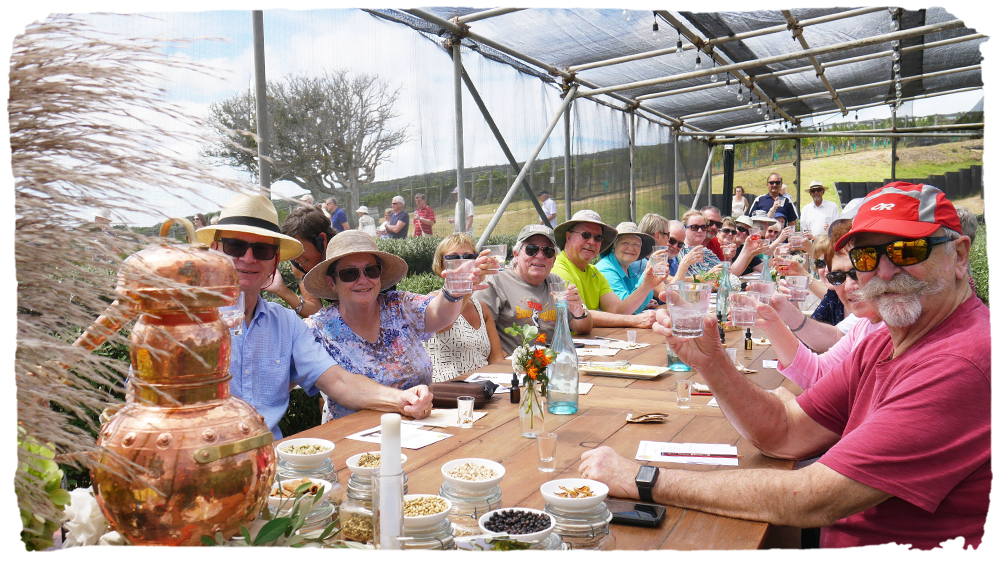 Does the Batch Winery High Tea accommodate dietary requirements?
Yes. We will ask you for any dietary requirements prior to the event and pass that to the chef at Batch Winery in preparation of your High Tea.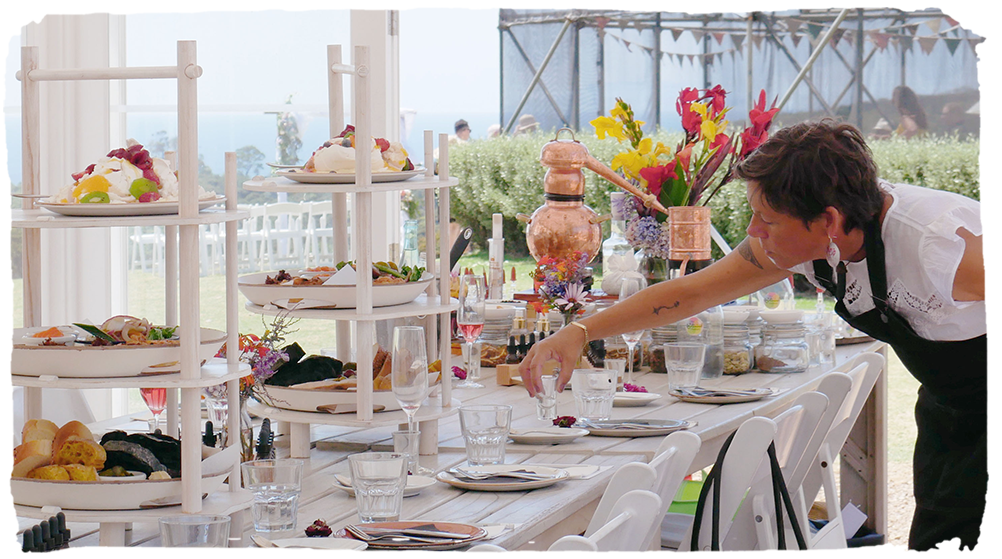 How do I pay for your events?
Please contact us through our website and we can send you an invoice which you can pay either by bank deposit or credit card.
How do I purchase the products we used in your events?
Our online shop has all of the products to create your own special gin event at home with your friends and family to celebrate an occasion or just to savour the taste the difference of a craft gin. They come with full instructions to make your gin making at home seamless. 
We have someone in our group who doesn't drink alcohol. Are they able to participate?
Yes. We replicate our gin essences without alcohol and they are called hydrosols. Your guests who don't choose to drink alcohol on the day will still be able to make their gin and tonics which will be alcohol free.
I would like to purchase gift vouchers for friends of ours. Can we do this?
Yes. We can send our gift vouchers to you which are blank so you can enter their name and yours and all of our gift vouchers are open dated until they are used.
What are your Privacy policies?
Openness and transparency are important to us. The Privacy Act 2020 requires us – like any other New Zealand business – to tell you certain things about the personal information we need to carry out our functions. For more information please visit https://www.legislation.govt.nz/act/public/2020.