Our Team
Jill and Helen love bringing botanicals and the art of distillation to life in a team context, combining expertise and humour to create unforgettable events.
Contact us to talk about your plans.
Based on Waiheke Island, just 35 minutes via ferry from downtown Auckland, we host events around New Zealand and Australia, showcasing the world of botanical plants and fragrances through private engagements, team-building exercises and corporate events.
Our experiences have been carefully constructed to allow individuals to work togetherand use a range of skills and contributions – all in a relaxed and fun environment.
We can come to you or allow us to choose the perfect venue on Waiheke Island for a day filled with fragrance, fun and learning.
Our team are all based on Waiheke and have the inside knowledge to help you make your trip to Waiheke perfect.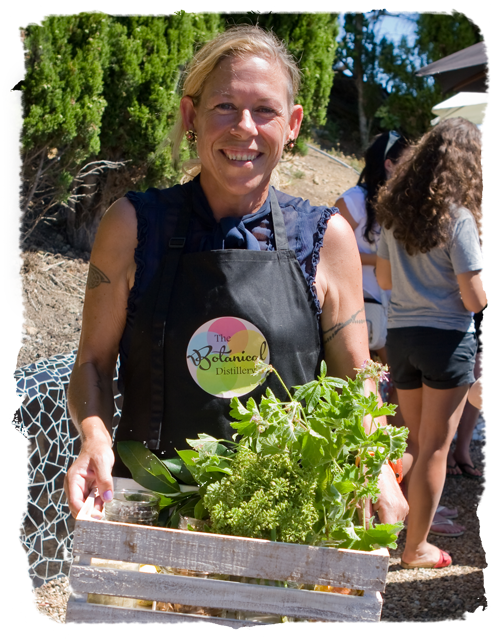 Helen Elscot
Helen Elscot is a medical herbalist who has a passion for food, flavours and fun. As a consulting health professional and member of the New Zealand Association of Medical Herbalists, Helen uses her experience and expertise to help families and individuals improve their health and wellbeing by using nature-based medicines and foods.
Helen is a freelance health writer for publications such as Woman's Day, the Sunday Star-Times and New Zealand Fitness and is the health columnist for the Gulf News and Waiheke Weekender on Waiheke Island.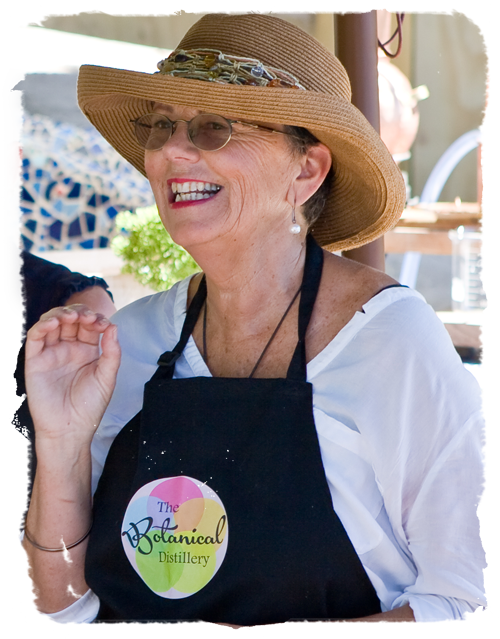 Jill Mulvaney
Jill Mulvaney is one of New Zealand's leading experts in the art of distillation and fragrance. She has more than twenty five years experience leading industry events which showcase the world of botanical plants. She is a regular guest speaker at conferences on aromatherapy and medical herbalism, consults on the artisan distillation of hydrosols and essential oils.
Jill is passionate about sharing the knowledge of the ancient process of distillation using natural, seasonal botanicals with others and introducing beautiful handcrafted copper stills to those passionate about food, health and aroma.
The Botanical Distillery was proud to part of a fun project with 42Below Vodka helping them save the planet one drink at a time! See the botanical geeks in action…
You've heard about TED Talks. Here we are at WAI Talks speaking about our connection to land and plants on Waiheke Island.
"It was a great day out of the office with The Botanical Distillery on Waiheke Island. Any thoughts of work were dispelled as our team relaxed and enjoyed each other's company while focusing on the creative elements of the day. And the added bonus was we not only sampled in style, we got to take our creations home. Definitely recommended for a break away from the ordinary."
Anna Palmer
Corporate Services Manager
ASB Community Trust