The Wild Walk Experience
Our Wild Walk Experience is local. It's wild. And it's the renaissance in the arena of super foods, juices and smoothies preparation and design.
Contact us to talk about your plans.
The exciting innovative art of combining essential oils with drinks and food is being used in Michelin-starred restaurants, by celebrity chefs and brings home a whole new meaning to healthy drinking.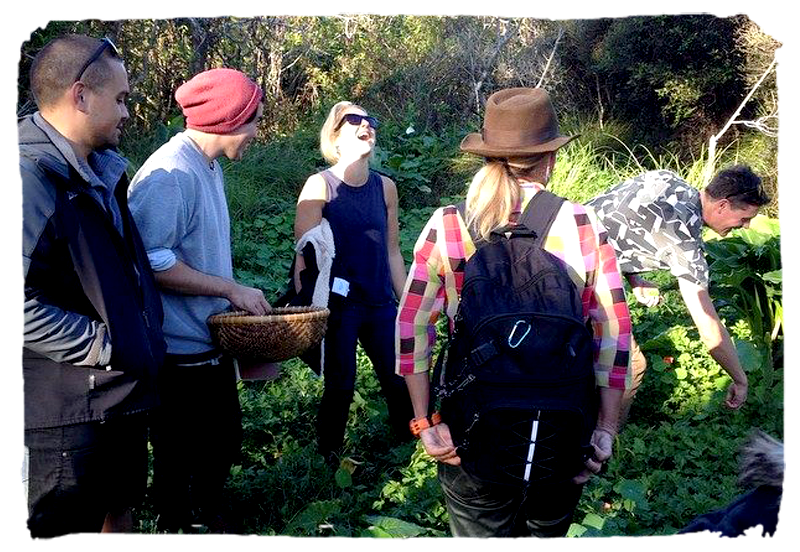 We will take you on an exploration of your local surroundings and introduce you to native plants, trees, flower and even weeds, which you will crush, smell, collect and forage in order to create the perfect botanical juice. You will then be introduced to a range of botanical plants with which you will make a botanical juice and see, first-hand, a botanical distillation. You will choose which botanicals to use in your botanical juice and prepare, blend, filter and bottle.
"The activities at Cable Bay Vineyard for our "Play to Win" conference ran perfectly! Each organisation should be commended on their preparation and execution. The PETstock Team LOVED them all…"
Jessica Guilfoyle
PETStock Australia
"On behalf of Rob and I – thank you to everyone for your outstanding efforts in making this all work seamlessly. There were lots of things that went on behind the scenes that we were not aware of and we really appreciate that. Nice to know we can put and event of this size together so professionally – it has been a pleasure working with you all and I look forward to the next one!!"
Karen Webb
Director, Destination Waiheke
"I thoroughly enjoyed the day on Waiheke with my work colleagues and I am writing to both endorse and recommend Helen and Jill from The Botanical Distillery. From our arrival on Waiheke and the walk through Te Atawhai Whenua Reserve, so began our botanical adventure.
As well as sampling and smelling an array of native and medicinal plants and their fragrance; we also got to take home the products we actually made.
For me there were so many highlights from the day, in particular that both Helen and Jill displayed a genuine passion and caring for the environment. Arohanui."
Annie
ASB Community Trust
"Thank you for such a wonderful day! Thank you for your generosity with inviting me to the event, and for the amazing experience that it was.
It was so lovely to be able to spend the day immersed in everything botanical, and I thought the workshops you ran were excellent and a real in-depth experience."
Julia Watson
Senior Gardener Education, Auckland Botanic Gardens

Helen Elscot (+64) 21 5444 19
Jill Mulvaney (+64) 27 477 7826
"Thank you so very much for your excellent work in organising The Wild Walk Challenge through the Atawhai Whenua Reserve on Waiheke for our clients. It was a fantastic start to our day. Everyone really enjoyed it and it was so lovely of Jill to make delicious muffins and herbal tea for us. A really nice personal touch."
Lynn Huhtala
Owner, Finding Flavour